NOW BOOKING HALLOWEEN AND ADULT AND KIDS HOLIDAY SHOWS. PRIME DATES GO FAST!

Special Joe Gandelman & Friends 2023 performances

✔ April 4-9, 2023 AT THE YUMA COUNTY FAIR IN YUMA, AZ.
✔ April 30, 2023 7-8 p.m. Legendary Productions Theater, Redlands, CA.
✔ May 5-8 2023, Cornyval Festival in Helotes, TX
✔ August 3-6, 2023 Del Norte County Fair, Crescent City, CA.
✔ August 9-12, 2023 Josephine County Fair, Grants Pass OR.
✔ August 31-September 4, 2023 South Dakota State Fair, Huron, SD.
⇾ September 13-16 Navajo County Fair, Holbrook, AZ.


JOE GANDELMAN & FRIENDS HAVE PERFORMED FOR THOUSANDS OF FANS, INCLUDING ROYALTY. JOE AND HIS FRIENDS HAVE APPEARED ON TELEVISION AND WERE CO-PRESENTERS AT THE 2019 CELEBRITY STUDDED HOLLYWOOD BEAUTY AWARDS AT THE HISTORIC AVALON HOLLYWOOD THEATER WHERE HE PRESENTED AWARDS WITH CARMEN ELECTRA AND NAVID NEGAHBAN.
NEW VIDEO
: Joe meets at zombie at 7 Eleven.
GO HERE
for that and other videos.
Comic Ventriloquist Joe Gandelman - Family Entertainer does shows for ALL ages and ALL occasions. For 31 years, Joe has performed all over the U.S. and in Canada. All of Joe's shows feature a BIG CAST of characters, interaction and lots of laughs. He has appeared in big stage variety shows, on television, at fairs, festivals, corporate events, casinos, libraries, country clubs, churches, synagogues, mosques, schools, and private parties. He also does highly acclaimed strolling ventriloquism using his BIG CAST of characters and can customize any show.
Book Joe Today! Call (858) 240-7860
CREDIT CARDS ACCEPTED.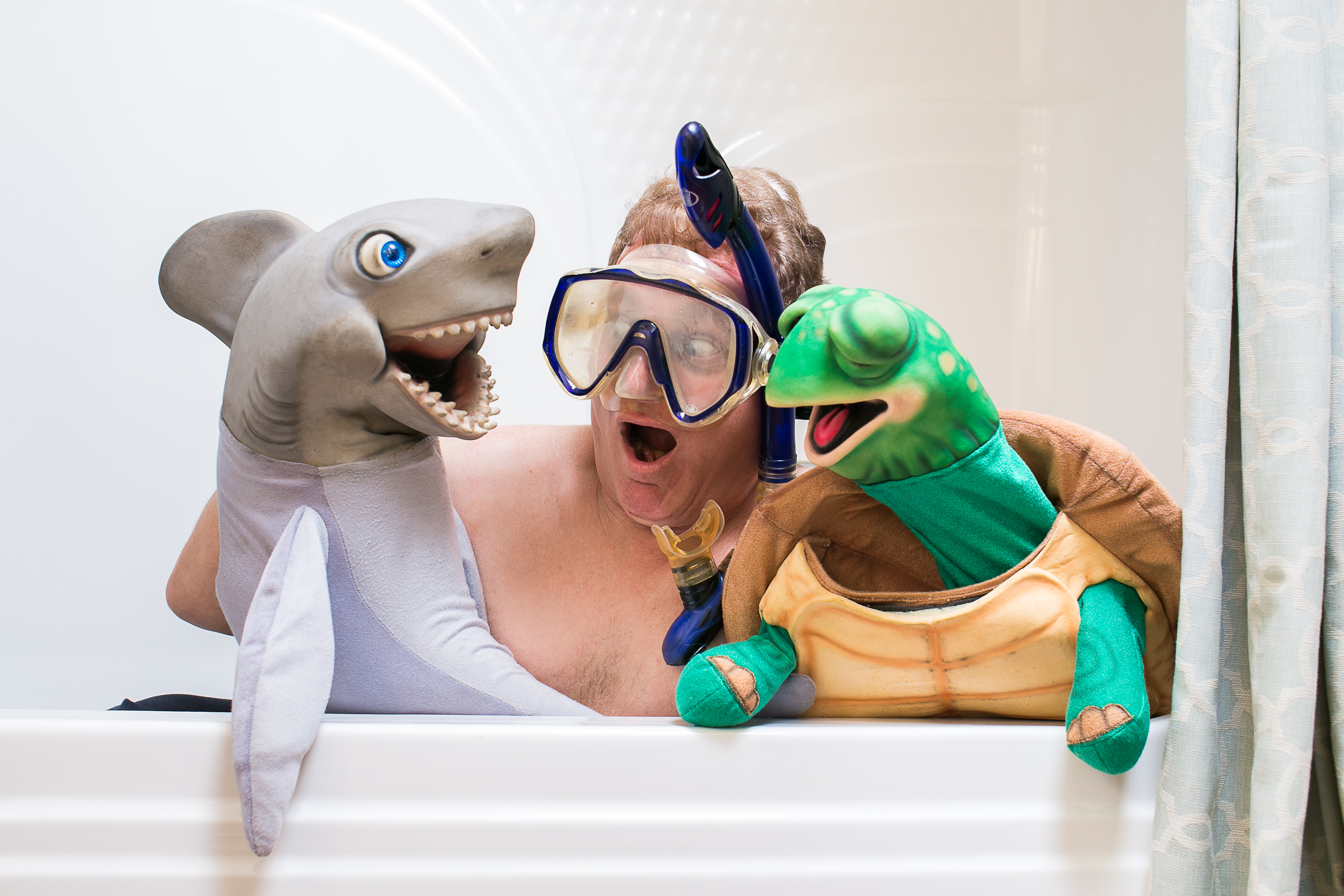 Joe has so many characters in his BIG CAST he never knows where they'll show up.